---
Painter Paul Klee: – The Silence of the Angel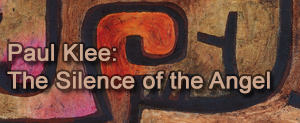 Paul Klee: – The Silence of the Angel is a visual journey into the work of a major painter of the 20th century by Michael Gaumnitz, an award-winning documentarian of artists and sculptors. Like Kandinsky and Delaunay, Klee revolutionized the traditional concepts of composition and color.
Paul Klee (December 18, 1879 – June 29, 1940) was a Swiss-German painter. His highly individual style was influenced by movements in art that included expressionism, cubism, and surrealism. Klee was a natural draftsman who experimented with and eventually deeply explored color theory, writing about it extensively; his lectures Writings on Form and Design Theory (Schriften zur Form und Gestaltungslehre), published in English as the Paul Klee Notebooks, are held to be as important for modern art as Leonardo da Vinci's A Treatise on Painting for the Renaissance. He and his colleague, Russian painter Wassily Kandinsky, both taught at the Bauhaus school of art, design and architecture. His works reflect his dry humor and his sometimes childlike perspective, his personal moods and beliefs, and his musicality.
During his twelve-day educational trip to Tunis in April 1914 Klee produced with Macke and Moilliet watercolor paintings, which implement the strong light and color stimulus of the North African countryside in the fashion of Paul Cézanne and Robert Delaunays' cubistic form concepts. The aim was not to imitate nature, but to create compositions analogous to nature's formative principle, as in the works In den Häusern von Saint-Germain (In the Houses of Saint-Germain) and Straßencafé (Streetcafé). Klee conveyed the scenery in a grid, so that it dissolves into colored harmony. He also created abstract works in that period such as Abstract and Farbige Kreise durch Farbbänder verbunden (Colored Circles Tied Through Inked Ribbons). He never abandoned the object; a permanent segregation never took place. It took over ten years that Klee worked on experiments and analysis of the color, resulting to an independent artificial work, whereby his design ideas were based on the colorful oriental world.






---